We offer special praise this day for God's wonderful gift to us through our Sister Mother Earth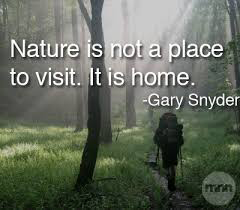 Praise to You, Heavenly Father, with all Your creatures so filled with Your presence and love.
Praise to You, Jesus, Son of God, Perfect Image of the Father, especially present in Eucharist and the Mass, and alive in every creature, our Savior who lived and died for us, our Lord who rose to the new life of Love and Mercy that you long to share with every human.
Praise to You, Holy Spirit, for the beauty of every created thing, for accompanying creation in its groaning and sufferings, and for inspiring and gracing us to do good and counter evil to protect all life.
Holy Trinity, we praise You for every being - from the smallest seed to the tallest sunflower,
from the tiniest raindrop to the largest tsumani, and from the tiniest atom to the brightest star, all so "good."
We praise you for every human - from the smallest embryo to the greatest saints, all so "very good."
Praise for our faith in You. Help us grow in believing in and fostering all You created each thing and person to be.
Praise for our hope. Help us trust You in every trial and problem, especially in this coronavirus epidemic and acts taking human life.
Praise for Your Heart of Love that draws us into You. Forgive us for every act that harms your creation and harms other people. Help me grow into someone who protects all life and fulfill who You made me to be. Thank you for humans who plant trees and gardens, who serve the poor, marginalized, and refugees, who collect and recycle waste, who volunteer help to needy people like the homeless, who conserve resources, who suffer in this time of isolation and loss of both material and spiritual blessings, and who teach and advocate for just causes. May we all be filled with Your Love and Mercy as we walk with You in this life and continue with You and so many others into eternity. Amen.