About Us
Our Passion for Mission is rooted in Christ, and like Francis and Clare, we are impelled by the Holy Spirit to see God in the world and to make God visible to all.
"The brothers and sisters are to love God with their whole heart, their whole soul and mind and with all their strength, and to love their neighbor as themselves. Let them glorify God in all they do. Sent into the whole world, they should give witness by word and work to God's voice and make known to all that only God is all-powerful. (TOR IX, 29)"
We are an international Franciscan Missionary congregation serving in seven countries.
---
As a part of an International Congregation our vision and direction is set at our General Chapters which are held each 6 years. The most recent Chapter was in 2016 where we stated the following:
2016 Congregational Vision Statement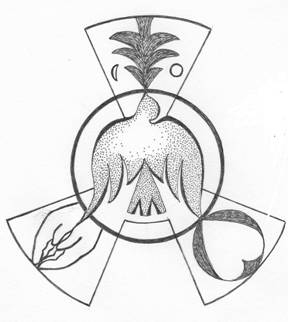 Moving more deeply into our founding spirit as Missionary Sisters of the Immaculate Conception of the Mother of God and living into the richness of unity, we joyfully embrace the future with the continual living out of our charism:
To be a contemplative, compassionate presence to all, in constant readiness for Christ's mission, especially among the most needy.
Rooted in Jesus Christ like Dom Amando and Mother Immaculata, our passion for mission impels us to take creative action in the face of the suffering of God's people and the destruction of creation. We will dialogue, collaborate, educate and heal in order to promote life in our globalized and pluralistic world.
Our journey together leads us to continual growth and constant conversion in order to show our world how God's reign is made present in our love for one another.
Our prophetic voice is strengthened by our unity in diversity and readiness for mission, thus we consciously invest in the formation of our sisters, in the adaptation of our structures and in the contemplation of our common heritage.
We courageously enter this new time in our history as women of hope and as witnesses to the power of the Gospel.
Directional Statement
Introduction
Moved by our God, the Giver of Life, we Missionary Sisters of the Immaculate Conception of the Mother of God celebrated the XV General Chapter in Taiwan. The inspiring theme "That we may all be one" called us to listen to the Holy Spirit to be open to embrace this new moment hopefully and joyfully.
Through genuine dialogue and communal discernment, we courageously embark on a new journey with a spirit flowing from the mission heart of our founders. It leads us to a spirituality which enriches community life, enlivens the mission spirit and deepens our care for all creation. In addition, it challenges us to bring our unity in diversity as a gift to a world torn apart by violence and hatred.
Directions
Unity in Diversity

Our sensitivity to the cry for human dignity that comes from the global cultural realities impels us to strengthen our multi-cultural communion within and outside of SMIC Community.

Prayer

In creative fidelity to our SMIC charism we commit ourselves to develop our integrated Franciscan spirituality keeping us open to continuous conversion.

Ministry

We are determined to respond to a clear call to mission beyond borders. This motivates us to courageously expand our mission networking.

Ecological Conversion

In Franciscan reverence, we respond to the pain of Mother Earth by committing ourselves to intensify our ecological solidarity.
As a Unit of the Congregation we hold Annual Assemblies and also have a direction set for ourselves as US Sisters. This direction is reflected in the following:
2017 US Province Assembly Statement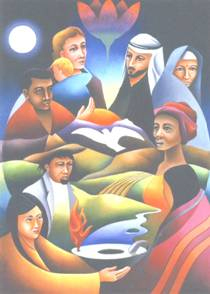 "Whereas, the Missionary Sisters of the Immaculate Conception of the Mother of God, living our Franciscan heritage, are not only hearers of the Word, but doers
And, whereas, we are called to care for our brothers and sisters in need we choose as a province to commit our resources of time, talent and treasure to work together to alleviate the suffering of refugees and immigrants who come to our nation, seeking a new home.
Our efforts include the following:
Being in relationship with refugees and immigrants by
Assisting with their re-settlement, education, access to those things necessary for life.
Supporting legislation which enables a better life for refugees and immigrants (such as the Deferred Action on Childhood Arrivals--DACA).
Opposing all efforts to build a wall along our southern border including making a public statement.
Connecting with Network and Franciscan Action Network, both advocacy groups on a national level.
Being willing to speak in a non-violent way in order to educate and raise consciousness of others with regard to refugees, immigrants and the profiling of people based on race or ethnicity.
Providing public support of positive actions of others.
Continuing to collaborate with others involved locally with refugee and immigrant issues."
Ecology websites and blogs
Immigration website: