Recent News
Why a Pilgrimage to Honduras?
To learn about the root causes of violence and poverty driving people away from their homes
To learn about the US government's role in deepening the humanitarian crisis in Honduras
To learn what the Honduran people would like Americans (and other international advocates) to do to support them in their struggle for democracy, rule of law, economic well-being, and protection of those struggling for their rights.
To accompany our sisters and brothers in Honduras to express our love and solidarity and to commit ongoing support for them in the spirit of San Romero.
To be able to educate your community about the real causes of the mass exodus from Honduras.
To be able to educate your Congressional Representatives about the root causes of emigration from Honduras and urge them to support legislation and other policies to stop harming the Honduran people and adhere to US and international law regarding the treatment of asylum seekers.
To help change the government and media narrative of border security from blaming those seeking protection to addressing the reasons why people choose the dangerous journey to the US border.
---
WHY we said "YES" to join the delegation of the Honduran Pilgrimage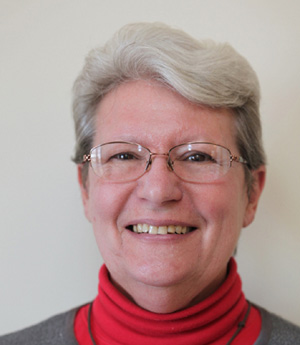 Sr. Janice Jolin, SMIC
When our leadership asked if any SMIC was interested in joining the Honduran Pilgrimage encouraged by LCWR, I asked if "there were strings attached". I wasn't -and still am not- in an enthusiastic WOW about the pilgrimage as it will take me out of my comfort zone now and will do so to a greater degree when I return and become involved with the "attached strings" of going to groups and talking about the experience -not hard but for me still harder, living out the commitment to be a "thorn in the side" of our governmental reps. who buy into and support the fear tactics of invasion by criminals on our border that are on news media daily.
To be compassionate to the suffering is an experience in which I need no extra practice as my ministry takes me down this path each day. It is the life giving breath of the Spirit in my journey as an earth pilgrim. As a nurse and a therapist, I have been given the Call and a corresponding gift to heal. I do believe that even when I see no evidence of a cure, God's love is operative. It is this that I bring with me and realize, as I always do, that on this pilgrimage I will receive more love and truth than I can ever bring to a week face-to-face mission of solidarity.
Norah Nolan Cramer, SMIC Associate
I don't know why God is calling me to go. In January I was sitting in a restaurant with a friend. He was telling me about a parishioner of his, who was building a school in Honduras and who needed help. I flippantly replied, "So when are we going to Honduras?" A week later, Sr. Janice contacted me about an opportunity to join her on a pilgrimage to Honduras.
I am part of a group that is doing a 30 week Ignatian Spiritual Exercise Retreat and one of my biggest challenges has been to B.O.S.U. - back off (I do love telling God what to do!) and shut up (see previous parenthesis). So in trying to be more faithful to the Exercises in recognizing God's movements in my life, I figured that since the topic of going to Honduras came up twice in a week, it was a message. So I applied, trusting (and praying) that if this was what God wanted me to do, my application would be accepted. It was.
From my limited experience in migrant ministry, I have witnessed the terrible toll that our immigration policies and actions have taken on families and especially the children. My parish partners with a local migrant church to whom we provide support. The people of Our Lady of Guadalupe are always very grateful for the financial support but their biggest request is for us to be companions on their journey. And there it is again - B.O.S.U. Nothing needed just walk with us.
True confession - my feet are getting a little chilled. It is intimidating to see the list of participants who are very talented, dedicated, experienced individuals. A talent/gift survey sent by the organizing group did not produce a positive result for me! Can you serve as a translator - don't think they want someone who took Beginning Spanish five times (yes, five times) for that job; Musician? Nope - even the dog howls when I sing; videographer - only if you like video that shakes, etc, etc. So I ask, "Why God?" And in the silence, I know the answer will reveal itself - maybe today, maybe in Honduras, maybe when we meet face-to-face and all will be good.
We met no one to fear at the border
---