Ministries
Ministry to Our Own
The Secular Fraternity Council
The Secular Fraternity Council of which Sr. Janice is their spiritual assistant met to plan the fraternity's programs 2019. The fraternity has its monthly meeting in Little Falls.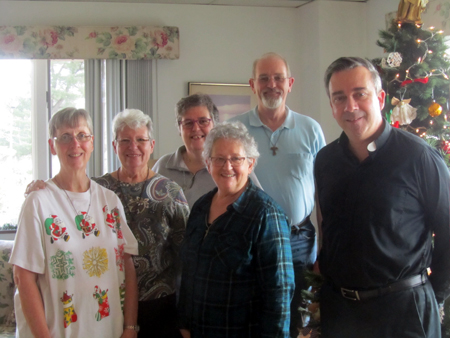 Photo left to right: (front) Agnes Czaplinski, Irene DeBernardo, Fr. Sam Monaco; (rear) Sr. Janice, Debbie Wickham, Joe Wickham
---
A small but precious encounter with our immigrant brothers and sisters:
Sisters Eleanor, Margaret, Saundra, Sheila, Jane and Janice joined North Jersey Interfaith Cares (NJIC) members to sponsor a picnic for the local Syrian refugee families on August 26th. Fun, games, food and backpacks for school were part of the celebration enjoyed by this grateful group of friends.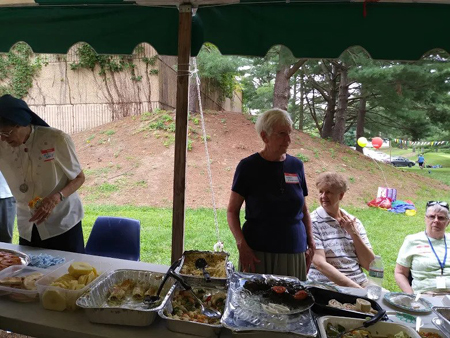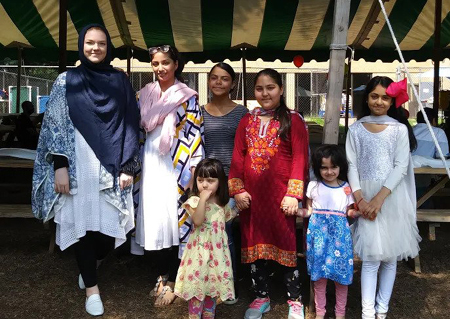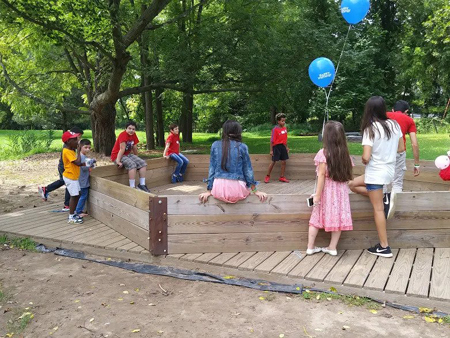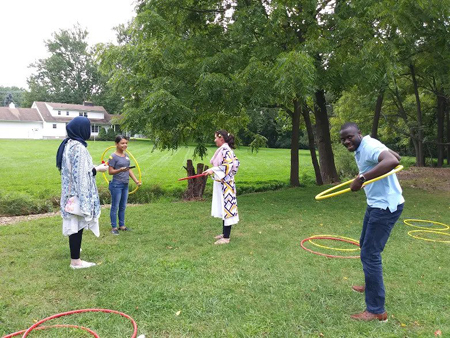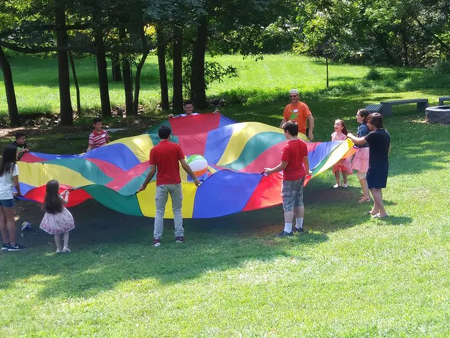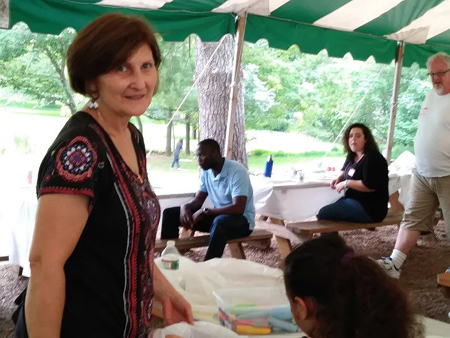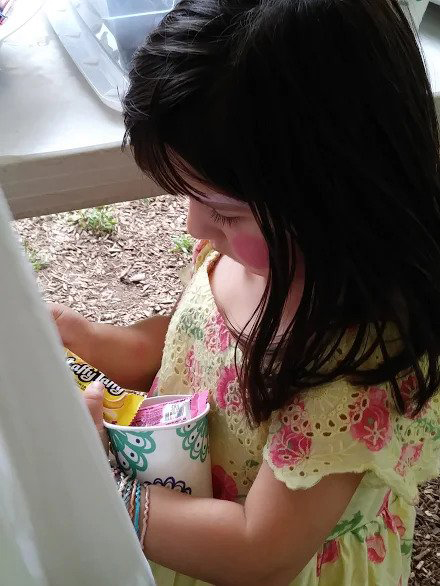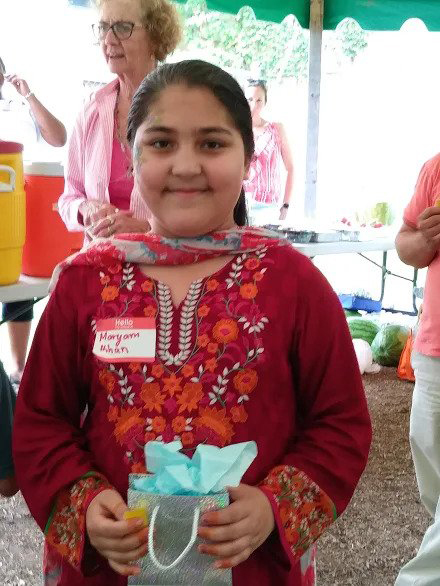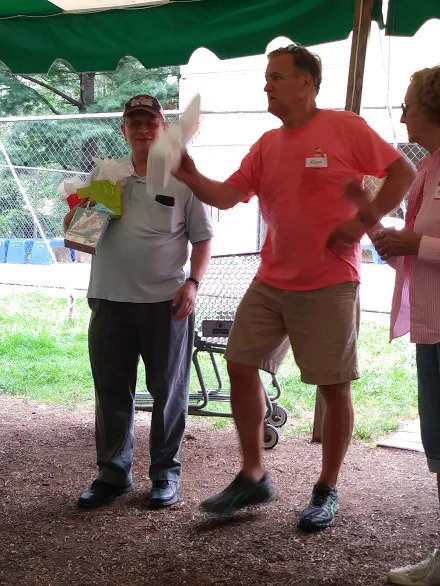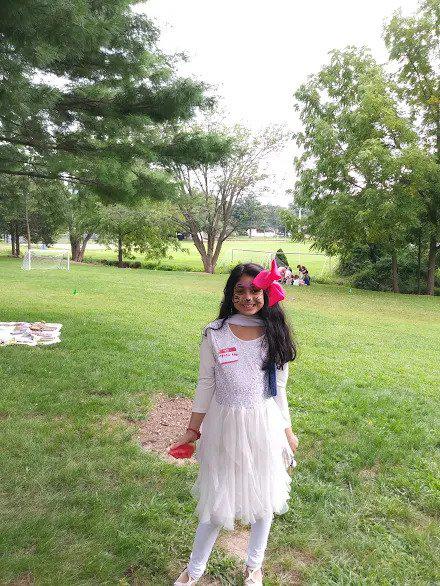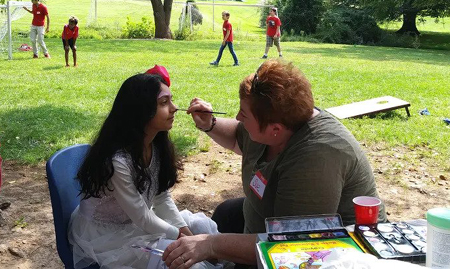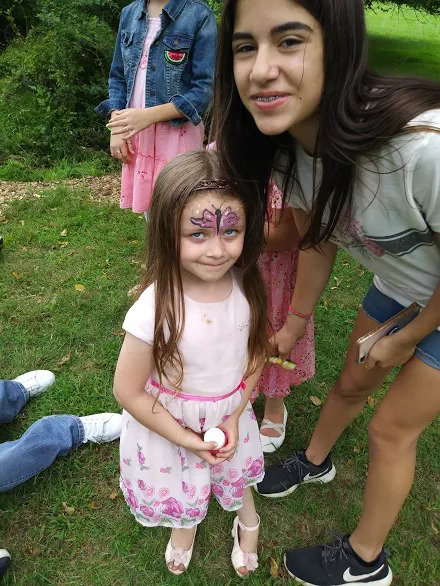 ---
Sr. Christina Marie Keelean is faithful with visits to long friend Theresa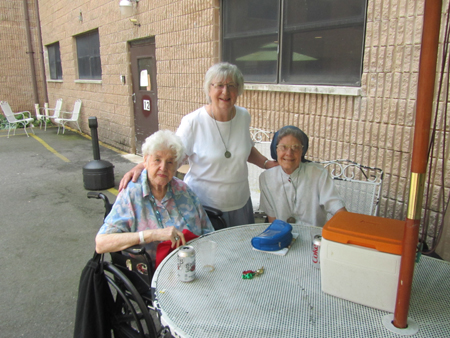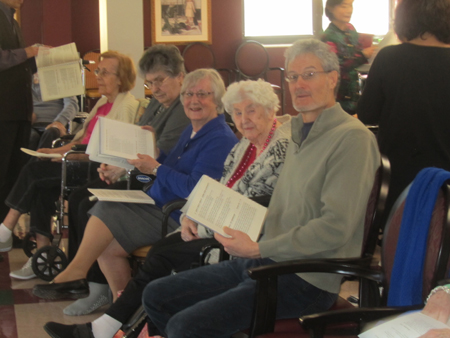 Christina writes:
"I have known Theresa Delaney for 13 years. She is an elderly (age 89) woman confined to a wheelchair presently living in a nursing home. My ministry to Theresa is that of being a compassionate and caring presence to her. I visit her regularly and am present to her and her needs. I minister to her spiritually by praying with her and giving her the Eucharist.
My ministry to Theresa is my way of caring for the vulnerable, lonely and forgotten elderly of our society."
---
Counting Our Blessings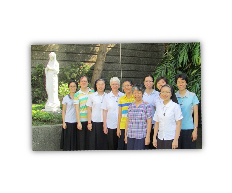 On behalf of the Unit of Our Lady of Lourdes, I would like to express my gratitude to Sr. Joanne Riggs and the leadership of American Province for their kindness and generosity to help and share their resources to support our Unit and the young SMIC in Philippines. By the presence of Sr. Eleanor, we could feel the hearts and blessings from the American Sisters; we experienced the Grace of God and One SMIC through them.
May God bless our American Sisters in ways they need most.
By Sr. Lucy Zhang, SMIC
---
A Big Blessing at SHS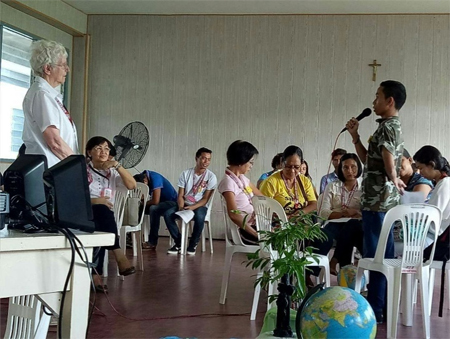 It was such a big blessing to have our dear Sister Eleanor Goekler, from our US province to give our teachers and faculty members a very meaningful spiritual seminar. The theme of the seminar was Eco-spirituality at Sacred Heart School, Tacloban held on Jun 1-2, 2017, a few days before our new school year started. We are very grateful to have Sr. Eleanor to share her rich Franciscan spirituality and profound life experiences with our teachers, and bring us close to our inner self, and especially help us to realize and appreciate the beauty of our Mother Nature.
We know that Tacloban had a very devastating super typhoon Yolanda in 2013; most of our teachers are the Yolanda survivors. It was a good opportunity for some of the teachers to share their unforgettable memories, and how they survived from that disaster. There were some very touching stories shared with the whole group. Through tears and deep grief, we have realized how powerful our Mother Nature is and how weak we humans are; we are called to protect and live harmoniously with our environment. Through the attentive listening and sincere support, there were also healings around from God's wonderful hands.
With the inspiration of St. Francis, we were all invited to write our own Canticle with grateful hearts. At the end of the seminar, we made a practical plan on how to take care of our Mother Nature, starting from our own school. All of us promised to try our best to take care of our environment and Mother Nature with awareness and God's help.
It was a wonderful seminar for all of our staff and faculty members! We are very grateful for Sr. Eleanor who spent these few days with us and brought the spirit of St. Francis to our lovely campus. With everyone's effort, we hope that the spirit of St. Francis will be rooted more deeply in the heart of all our teachers and students!
By Sr. Rebecca Niu, SMIC