Reflection for April 24, 2021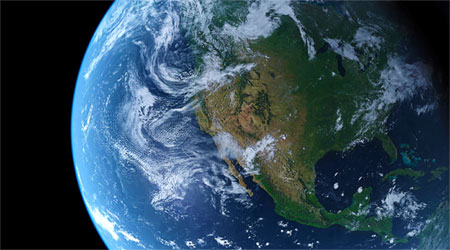 Scripture: Revelation 21:1-4
Then I saw a new heaven and a new earth. The former heaven and the former earth had passed away, and the sea was no more. I also saw the holy city, a new Jerusalem, coming down out of heaven from God prepared as a bride adorned for her husband. I heard a loud voice from the throne saying, Behold, God's dwelling is with the human race. He will dwell with them and they will be his people and God himself will always be with them as their God. He will wipe every tear from their eyes, and there shall be no more death or mourning, wailing or pain, for the old order has passed away.
Laudato Si, 207
The Earth Charter asked us to leave behind a period of self-destruction and make a new start, but we have not as yet developed a universal awareness needed to achieve this. Here, I would echo that courageous challenge: " As never before in history, common destiny beckons us to seek a new beginning. Let ours be a time remembered for the awakening of the new reverence for life, the firm resolve to achieve sustainability, the quickening of the struggle for justice and peace, and the joyful celebration of life."
Laudato Si, 208
We are always capable of going out of ourselves toward the other. Unless we do this, other creatures will not be recognized for their true worth; we are unconcerned about caring for things for the sake of others; we fail to set limits on ourselves in order to avoid the suffering of others or the deterioration of our surroundings. Disinterested concern for others, and the rejection of every form of self-centeredness and self- absorption, are essential if we truly wish to care for our brothers and sisters and for the natural environment. These attitudes also attune us to the moral imperative of assessing the impact of our every action and personal decision on the world around us. If we can overcome individualism, we will truly be able to develop a different lifestyle and bring about significant changes in society.
Reflection:
Have you ever been in love? Who can give any rational explanation for why one person loves another? Is it the way they look at you, their smile, the sparkle in their eyes? Probably the best indicator of being in love is the deep desire to be with the other person - to spend time together. We read in Revelation " Behold, God's dwelling is with the human race." Despite our lack of concern and respect for others God still chooses to make his dwelling among us. Despite our lack of reverence for all of creation God remains present to us and continues to give us daily opportunities to reach out beyond our own self interest toward the other. Each and every day is an incarnation--a day of grace.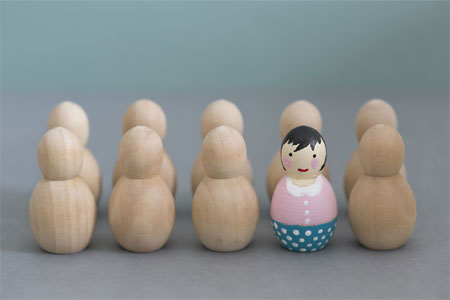 Prayer: Open our eyes, ears, hearts, minds and spirits to your incarnation in our lives. Show us the way to love you in our relationships with all of the others you have created. Amen
Action: Volunteer some volunteer work with 'an other' that you do not understand or appreciate and that you feel does not understand or appreciate you.