Water is life.....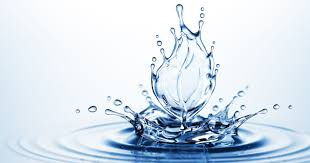 How far must you walk to a drink of water? Do you go to the kitchen and turn a faucet? Do you walk to the center of town and draw water from the well? Or must you walk 1-2 miles or more with several large containers to get water from a river or spring fed lake, carry them back 1-2 miles or more to your home? This water is yours to use but just for a day.
For many years we have been learning how to care for our home through understanding more deeply our cosmic journey that carries us to the present. This has led us to understand better what we are doing that is not beneficial to our earth home planet. From there we built a passive solar house in Orland, Maine, used local wood for heating in an energy efficient stove and began the process of growing our own food without the use of pesticides or chemical fertilizers. Forty years later we moved to Bangor, Maine and had a one floor solar house built with all the savings in the way the structure is built. We continue to raise some of our food such as corn, tomatoes, lettuce, squash, beans and peas. We planted several fruit trees - elderberries, raspberries, peaches, plums, pear, rhubarb and an apple tree that will be grafted next year with several varieties. All is surrounded with a varied array of wild flowers, annuals and perennials.
We are very fortunate to walk a few steps to the kitchen and flip on the tap for all the water in the household. We water our gardens from an outdoor tap. Rain water is collected in 55 gal. tanks (3 of them) to use as an additional recycling of this precious gift. Now this gift is threatened from pollution and chemical waste as well as the dangerous practice of fracking for fossil fuel extraction. Recently the First Nations Peoples of Maine have come forward to protect the multiple rivers and lakes of this State and call on all of us to see the water as sacred not only for us but for all earth beings. At present environmental protection laws are being reversed or severely tampered with as to make them ineffective. This places us and all future generations is danger of not having access to this vital and natural resource given to all for life by the Creator.
Some resources available to protect our sister water:
Use non-BPA lined reusable water bottles for personal use.
Become aware of ways we each waste water and modify our habits
Find ways to catch rain water for outdoor needs and uses
Support environmental laws for protecting natural water resources
Develop an ethic of water
Obviously not purchasing or using bottled water in plastic containers
Let us learn to love what is energy saving and beautiful for the planet, our home.
By sister Miriam Delvin